Image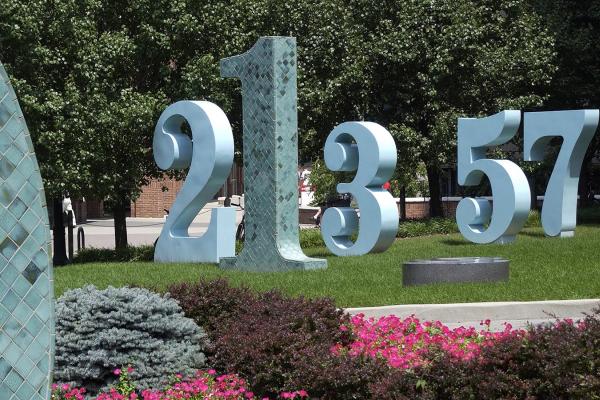 September 15, 2022
All Day
Description
Evans Lecture Day 1
Prof. Joanne Stubbe - MIT 
TITLE
Thursday, September 15
4:10pm
 
Evans Lecture Day 2
TITLE
Friday, September 16 
TIME TBD
History of The William Lloyd Evans Lectures
The Evans Lecture at Ohio State University was established in 1961 upon the dedication of Evans Laboratory, in recognition of the late William Lloyd Evans for his distinguished service to the Department of Chemistry. Each year, a faculty committee has been charged with selecting a chemist of outstanding international stature to receive the Evans Award and present the Evans Lecture.
William Lloyd Evans (b. 1871) received his M.S. degree in 1896 from Ohio State and joined the Chemistry Department faculty in 1905 after having received his Ph.D. degree that year under Professor Ulric Nef at the University of Chicago. As an Assistant Professor in charge of the course in General Chemistry, "Billy" Evans was soon recognized as an especially effective and inspiring teacher. He rose to the rank of Full Professor in 1911, and his service to the Department was interrupted only by a two-year period of military service during World War I at Edgewood Arsenal. In 1928, he was named Chairman, succeeding Professor William McPherson.
During his tenure as Chairman, a post that he held until 1941, he guided the Department toward increased emphasis on graduate research. He encouraged the development of a strong research-oriented faculty and the expansion of research through involvement of outside industry and government agencies in sponsored programs. Following his retirement in 1941, Professor Evans was elected President of the American Chemical Society, and he continued his work in chemistry during active retirement until his death in 1954 at the age of 83.
Previous Lecturers:
2019 - Jack Szotack
2018 - Judith P. Klinman
2016 - Daniel Nocera
2015 - Angela Gronenborn
2014 - Carol Robinson
2013 - Jacqueline K. Barton
2012 - Chris Dobson
2011 - Sumio Iijima
2010 - Carolyn Bertozzi
2009 - Professor W. E. Moerner
2008 - Doug Rees
List of Previous Lectures back to 1962.pdf

Note: This lecture was made possible by financial support from the Dr. Robert H. Lawrence Jr. Endowed Fund in Chemistry, the Dr. Kurt L. Loening Endowment Fund in Chemical Nomenclature and Chemical Information, the Chemistry Lecture Fund, as well as numerous other donors.
Events Filters:
---