Body
SAVE THE DATE:  Industry Day 2020 is scheduled for August 10-11, 2020.
The Department of Chemistry and Biochemistry has been working diligently to develop strong relationships with industry.  To support this effort, the department hosted an Industry Day event in 2018 and 2019, with plans for 2020 currently underway. 
The event focuses on opportunities for industry to learn more about the department, instrumentation and capabilities, research areas, and currently available technologies, while engaging with faculty, graduate students, and postdocs.  Industry may also schedule private meetings with faculty, take tours across campus, or schedule interviews with students.   The 2019 Industry Day also featured opportunities for graduate students to learn about working for a start-up, explore career paths, and present a research poster to potential future employers.
---
Why does industry participate in this event?  Talent, networking with students and faculty, and identification of potential research collaborations.
Advanced
Media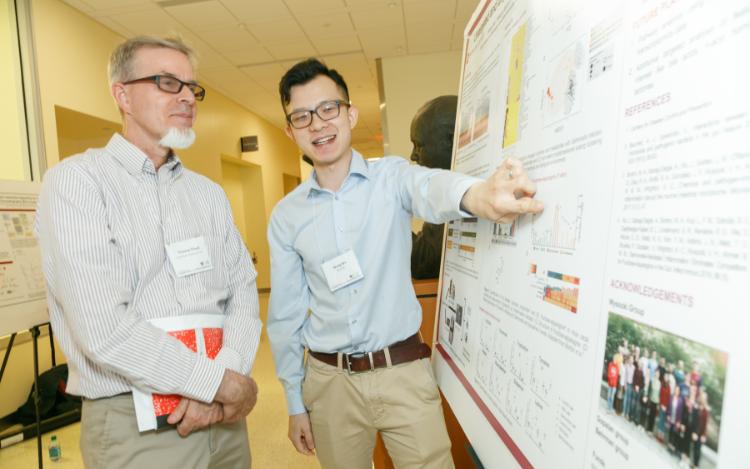 Media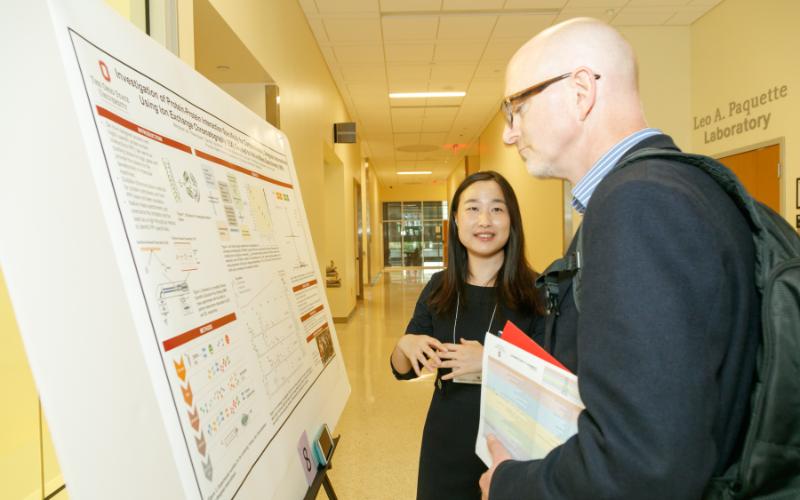 Media