Inorganic chemistry is highly interdisciplinary by nature--it encompasses the periodic table and a vast array of experimental techniques and theoretical methods. The Inorganic Division faculty at The Ohio State University reflect the diversity of the field and are leading cutting edge research to tackle 21st century scientific and societal challenges related to renewable energy, drug development, and sustainable chemical transformations. Within the division you will find research projects involving the design and synthesis of new organometallic catalysts, development of thermoelectric and light harvesting materials, use of advance spectroscopic techniques to study metalloenzymes, and novel approaches to electrochemical energy storage.
Research Areas
Batteries
Bioinorganic chemistry
Catalysis
Electrochemistry
Inorganic synthesis
Laser spectroscopy
Organometallic chemistry
Photochemistry
Materials
Solar energy conversion
Solid-state chemistry
X-ray crystallography
Faculty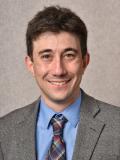 We design new materials for next-generation electronics and devices, catalysis, and medical diagnostics and therapeutics. Our lab is multidisciplinary, combining synthetic organic, inorganic, and solid-state chemistry, with insight and measurements from the condensed-matter physics, materials science, and biomedical communities.
Inorganic Materials
Nanoscience & Nanotechnology
Solid State Chemistry
---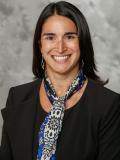 Combining metalloprotein engineering, spectroscopy, inorganic chemistry, electro- and photochemistry, and computational methods to investigate mechanisms of bioinorganic systems with relevance to energy conversion and disease.
Bioinorganic Chemistry
Experimental Physical Chemistry & Spectroscopy
Enzymes
---
Synthetic inorganic and organometallic chemistry; design of sustainable catalysts featuring metal-metal bonds and non-innocent ligand platforms; spectroscopic and computational studies of inorganic and organometallic complexes.
Inorganic Synthesis
Catalysis
Physical Inorganic Chemistry
---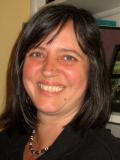 The use of light to initiate chemical reactions with applications in solar energy conversion and to release therapeutic agents; understanding the fundamental processes that take place after molecules absorb a photon using ultrafast spectroscopy.
Physical Inorganic Chemistry
Bioinorganic Chemistry
Solar Energy Conversion
---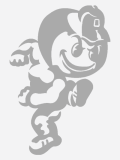 Synthetic inorganic and organometallic chemistry; synthesis and applications of metal-organic frameworks; design and study of new homogeneous and heterogeneous catalysts;
Inorganic Synthesis
Catalysis
Microporous & Mesoporous Materials
---
Our research efforts seek to understand existing functional materials and discover new ones.  We are currently developing nontoxic, solution processable materials for use solar cells and LEDs. We are also striving to understand the magnetism of oxides containing 5d transition metal ions.
Inorganic Materials
Solid State Chemistry
Solar Energy Conversion
---

Wu group has been working at the interface of synthetic molecular chemistry, solid state materials chemistry, and (photo)electrochemistry. Our current focuses are dye-sensitized solar cells, metal-air batteries, and (photo)electrocatalysts for solar fuels. We utilize knowledge, concepts and techniques from chemistry, physics, materials science and engineering to create new materials, explore new sciences, and enable new applications.
Inorganic Materials
Batteries
Catalysis
---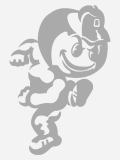 Biomimetic catalysts, Homogeneous catalysts for solar-to-fuel conversion, Organic radical batteries, Methane oxidation, Halogen photoelimination, Electrochemical energy storage.
Inorganic synthesis
Bioinorganic chemistry
Batteries
---