Companies and organizations partner with Ohio State through internships and co-ops, job shadowing and mentorship, speaking with classes, or volunteering as a judge at the Denman Undergraduate Research Forum. However, there are also ample opportunities for industry support outside of student engagement.
Philanthropic Priorities
---
Celeste Laboratory
The Department of Chemistry and Biochemistry is a national leader in education and research, the majority of which is done in Celeste Laboratory. As the primary instructional facility for more than 10,000 students per year, this renovation will have a significant impact on the next generation of leaders in the scientific community. 
We are offering our industry partners the unique opportunity for your company or organization to name space(s) within the building, ensuring that our students keep your company top-of-mind as they make decisions for future internship and job opportunities.
---
Graduate Student Fellowships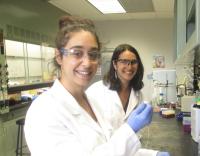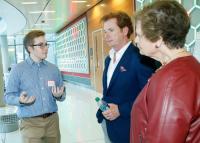 Graduate fellowships allow our department to recruit the most talented students to conduct research under the guidance of our renowned faculty. Funding a fellowship provides our industry partners brand recognition and the opportunity to promote your company among the best and brightest of our student population.  
---
Endowed chairs and professorships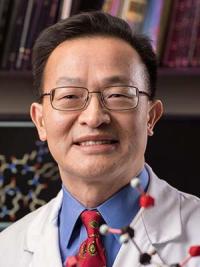 Our chemistry and biochemistry faculty are leaders in their respective fields, garnering national and international recognition — recognition that can provide visibility for your company or organization if they are the holder of an endowed chair or professorship. These endowed positions are tools to recruit, reward and retain our world-class faculty, and an avenue to carry forward the name and prestige of your company or organization in perpetuity. 
---
If you are interested in learning more about these priorities or additional opportunities for industry support, please contact Samara Preisler, Senior Director of Development at preisler.7@osu.edu or (614) 247-1658.