April 4, 2018
Graduate Student Spotlight - Austin Raper
Image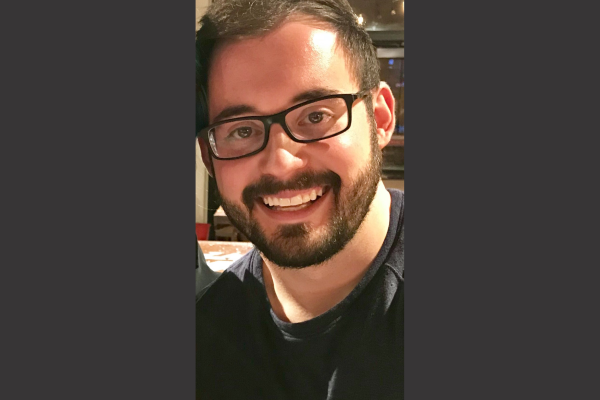 Description
Originally from Uniontown, Ohio, Austin Raper earned his Bachelor of Science degree in biochemistry from the University of Mount Union in Alliance, Ohio.  Austin ultimately chose Ohio State to further his academic career because he was interested in the research of our faculty.  This also offered him the ability to be close to his family, which makes them proud he's attending a school the've always held in high regard.  
When asked about his role model within the department, Austin mentioned his advisor, Dr. Zucai Suo.  Austin states, "Dr. Suo is an excellent motivator and pushes all of his students to excel at science, as well as life."  Approaching a task from a different angle when hitting a roadblock is one of the most valuable things he has learned from working with Dr. Suo.  Austin also looks up to Dr. Jennifer Doudna, of UC Berkeley, co-discoverer of the famous gene editing technology, CRISPR-Cas9, which Austin believes will lead to end many debilitating diseases.  In the future, Austin would like to contribute to solving some of humanities biggest health related problems as well.
As a fifth year Ph.D. student, Austin reflects that finding self-motivation is his greatest challenge.  He states, "It is tempting at times to coast through graduate school without pushing our own personal limits. However, this mindset is often detrimental to our ultimate career goals."  He has learned it's possible to accomplish productive and meaningful work by overcoming the initial temptation to play it safe.  We believe that this hard work will pay off in Austin's future! - "My future plans for 10 - 20 years down the road include working for a company where I can plan, develop, and advise research projects."  Although he enjoys working "at the bench" as a scientist, his true passion lies with developing research ideas and interpreting scientific data.  You got this, Austin!
When asked whom he admires the most, Austin thought of his wife Lauren Raper.  The high school sweethears have shared plenty of experiences and support each other's professional careers every day.  "She was the advocate pushing me to apply to graduate school and celebrated the most when I was accepted to OSU."  Austin hopes to remain cognizant of Lauren's own aspirations and to be helpful as she reaches her goals. 
In his free time, Austin enjoys lifting weights, playing with his dog, and spending time with his wife.  Overall, Austin enjoys sharing life with the meaningful people he has been able to form relationships over the past few years after moving to Columbus, and both Austin and Lauren are happy to call it home.  Thank you for being a buckeye, Austin!
News Filters:
---