July 17, 2016
The Return of Bern
Image
Image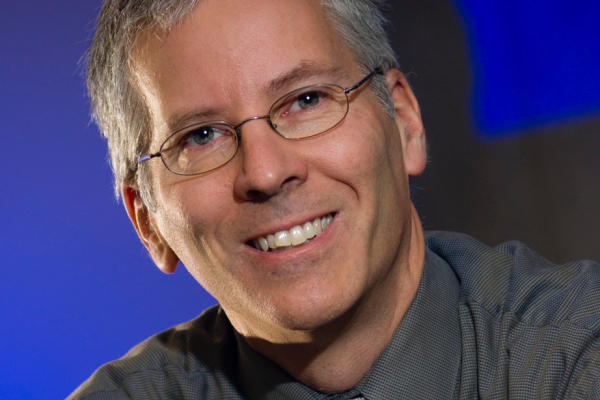 Description
The Return of Bern
In 2009, Dr. Bern Kohler left Columbus for Bozeman, Montana and now, seven years later, he's returned to the buckeye state. Born in Chicago, Dr. Kohler traveled a great deal growing up, spending a good portion of his time in the New England area. His father was also a chemist who spent some time at Harvard and passed on his love of science to his son.
Dr. Kohler has always been interested in science. He stated, "I really love science. The thing I think I love about it is that's is such an independent undertaking. You're an explorer." He began his journey as a physics major at Stanford. He later switched over to chemistry because he liked that chemistry was more of an individual field (his father being very individualistic as well) and he could play by his own rules. After Stanford, he made the move back to the east coast, where he went to graduate school at MIT. After that, he began his post-doc adventure in Switzerland, later coming back to the states and working in San Diego.
He first came to Ohio State in 1995, but later left to teach and research at Montana State. He liked that Montana State was a smaller research university looking to grow and expand itself. When he began his career at Montana State, there were only 12,000 students. Now, there are roughly 4,000 more students than when he started, showing that the university is succeeding in its goal of growth.
Dr. Kohler and his family, his wife being from Alaska, enjoy the mountains and adventure, so being near Yellowstone was enjoyable. Dr. Kohler says, "There was a magnetic effect for people who have a weakness for mountains." When not teaching or researching, Dr. Kohler enjoyed skiing for miles on miles. He's even had a young Black Bear come and peek into the window of his lab, something you won't see here in Columbus.
Now, back at Ohio State once again, Dr. Kohler continues his research in femtosecond spectroscopy. "It's very fundamental. That's the kind of science I really love, fundamental physical chemistry," he says with a smile.
More specifically, Dr. Kohler studies photochemistry and the way that DNA interacts with light. Given that skin cancer is so prevalent, his research helps us better understand its causes. He says, "It's sort of some of the motivation for us to study how DNA absorbs light. And what we did here for the first time, down in the basement of Newman-Wolfrom, is make the first measurements of excited state lifetimes of DNA bases." Dr. Kohler also studies solar energy conversion and the role it is to play in the future as we move away from nonrenewable resources.
His lab here at OSU won't be finished until February and in the meantime, he continues communication with his lab back in Montana through video conferences. In fact, one of his post-docs, Tom, will be joining Dr. Kohler's lab here at Ohio State at the end of the year. Being in the basement of the building, he and his team have jokingly nicknamed the lab "Spectroscopy Underground."
Dr. Kohler says he's glad to be back in Ohio mainly for the people. "It's definitely the people," he says. After seeing many parts of the country, Dr. Kohler concludes that Ohioans are open and kind in a highly emphasized way. "They're just friendly and nice and people are just really very welcoming," he says. He's also glad to be back with such a dynamic and outstanding group of faculty. He says about his return to the Department, "They were just so genuine, you know, how could I say no? It was a really easy thing to do." Dr. Kohler is also excited to see all of the changes to the department and OSU since he left years ago.
Dr. Kohler has three children, a daughter and two sons. Two of his children take after his wife, who's an artist and opera singer who has performed at the likes of Carnegie Hall. He says it's interesting to be such polar opposites, a scientist and an artist who are an introvert and extrovert respectively, and to see who his children take after. His daughter studied violin performance but switched over to nursing recently and his middle son is a cellist with a fondness for skateboarding. His two eldest currently remain out west. His youngest son, however, at ten years old, is following in his father's scientific footsteps and wants to be a Marine Biologist.
We're certainly glad to have Dr. Kohler back and can't wait for his lab to open up in a handful of months so that he can continue his research, however fundamental, and provide priceless contributions to our Department. Welcome back, Bern!
---