September 20, 2018
Faculty Spotlight: Zac Schultz '00
Image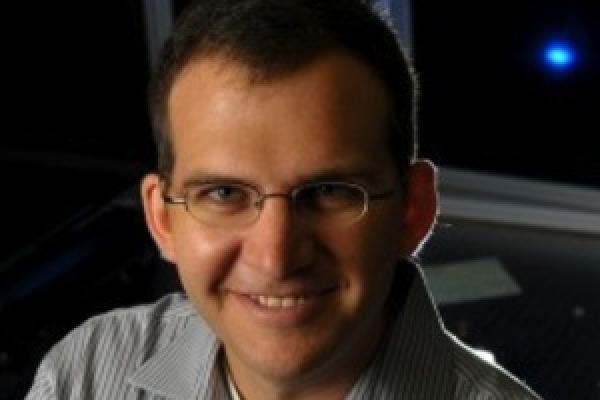 Description
As an OSU Chemistry and Biochemistry alumnus, Associate Professor Zac Schultz '00 was excited to bring his research program to CBC, and to indulge in the Columbus community, which has changed immensely since his time as a student, he stated. "Columbus today is a dynamic and vibrant metropolitan area that my family and I look forward to living and working in." Dr. Schultz said.
As an undergraduate at OSU, Zac wanted to become a Biochemist, until a professor convinced him to jump ships; he's stuck with Chemistry ever since. "I really enjoy understanding how things work and chemistry lets me explore this at a molecular level, which allows me to explore many different applications and areas," Zac explained. His current research looks to harness advancements in lasers and nanomaterials to develop disease diagnostic technology, catalysts, and build on science that will enable even more developments. Nanomaterials developed in his lab even have the potential utility for converting carbon dioxide into fuels. "The possibility that our research may prevent or help treat diseases, such as cancer, or help solve environmental and energy challenges is really motivating. At the same time, working with students and training the next generation of scientists in my laboratory is equally rewarding. I see my research as way to impact the future."
While at Ohio State, Zac hopes to advance science in ways that benefit others, grow his research program, and build collaborations with The James Cancer Center to positively impact human health. Because he also hopes to further develop and demonstrate new applications of technology, Dr. Schultz's favorite class to teach is Instrumental Analysis because, "…it is cool to understand how technology enables discovery. Teaching instrumental analysis, I can try and share that enthusiasm with students."
As for his personal life, Dr. Schultz enjoys being active with his wife and kids, including taekwondo with his older son, watching superhero movies, and traveling with his wife. Although he can't image himself as anything else, if he weren't a chemist, Dr. Schultz would have been a commercial roofer, (his summer job before deciding on chemistry).
Lastly, his advice to students? "Find out what you really enjoy and figure out how to make a living doing that."
---