March 16, 2018
Jackson & Swiner Receive ASC Susan M. Hartmann Mentoring and Leadership Award
Image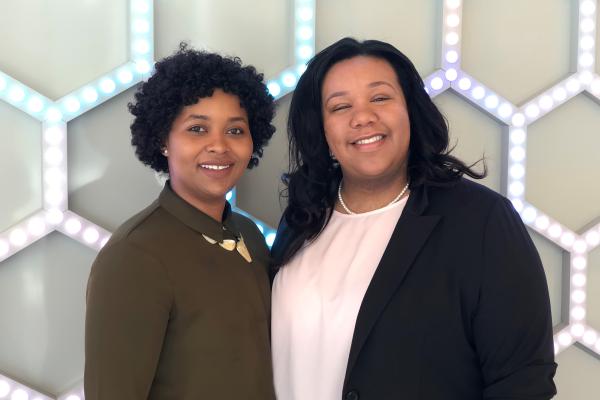 Description
Compliments and congratulations to both CBC Graduate Students, Sierra Jackson and Devin Swiner, who received the College of Arts and Sciences 2017-2018 Susan M. Hartmann Mentoring and Leadership Award.
This award is presented annually to a faculty member, regular staff member or student from within The Ohio State University College of Arts and Sciences who has demonstrated outstanding mentoring to and/or leadership on behalf of women or other historically underrepresented groups at the university. The award will be granted to an individual, irrespective of gender, rank and status, who has generously and unselfishly served others in an effort to promote equity, fairness, and equal opportunities for all members of the university community.
Both graduates students are on the CBC NOBCChE Executive Board: Sierra Jackson (Presient -right), Devin Swiner (Treasurer -left).
---