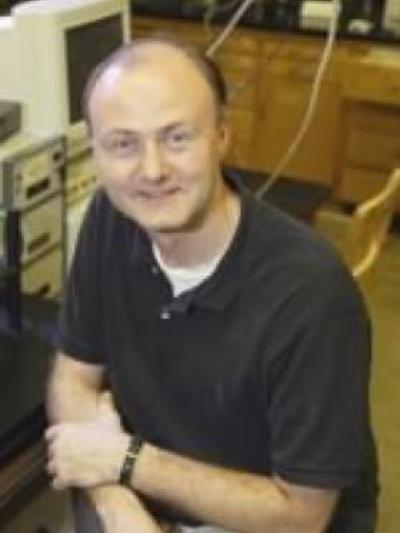 James Cowan
Distinguished University Professor Emeritus
208 CBEC Building
151 W Woodruff Ave
Columbus, OH 43210
Bio
Professor Cowan was born in Cleland, Scotland.  He earned a B.Sc. in Chemistry with first class honors from the University of Glasgow in 1983, and subsequently pursued graduate studies in Organic and Theoretical Chemistry at the University of Cambridge with Professors Sanders and Buckingham, respectively.  Following a NATO postdoctoral appointment at the California Institute of Technology with Professor H. B. Gray, he joined the Ohio State Chemistry Department in 1988 and was promoted to Full Professor in 1996.  He has been a visiting Professor at the University of Florence and Harvard University and his research has resulted in the publication of over 285 research papers, and several books and patents. Dr. Cowan has been the recipient of several awards and recognitions, including an NSF Presidential Young Investigator award, an Alfred P Sloan Fellowship, Dreyfus Teacher-Scholar award, the Baekeland Award and Medal of the North New Jersey Section of the ACS, the Akron Section Award of the ACS, the Columbus Section award of the ACS, the Morley Award of the ACS, and the Royal Society of Chemistry Award in Bioinorganic Chemistry.  His scholarship has also been recognized by receipt of the Ohio State University Distinguished Scholar Award, his appointment as a Distinguished University Professor, and by election as a Fellow of the AAAS, a Fellow of the American Chemical Society a Fellow of the Royal Society of Chemistry, and a Fellow of the Royal Society of Edinburgh.   
Research Overveiw
Inorganic and Bioinorganic Chemistry
The research efforts of the Cowan laboratory span a wide range of problems at the interface of chemistry and biology. Current research interests include metallodrug discovery against protein and nucleic acid targets, development of novel metalloglycosidases and their biological application, understanding cellular iron chemistry and the biosynthesis, trafficking and regulation of complex metal cofactors, the biological chemistry of the alkali and alkaline earth ions, and the roles of metal ions in neuroscience.  These problems are tackled by use of a variety of techniques that span the chemical, physical and biological sciences.  
Recent Publications
Design of Artificial Glycosidases: Metallopeptides that Remove H Antigen from Human Erythrocytes, Yu, Zhen; Cowan, James A., Angew. Chem Int. Ed (2017), 56, 2763-2766.
Broad-​spectrum catalytic metallopeptide inactivators of Zika and West Nile virus NS2B​/NS3 proteases, Pinkham, Andrew M. Yu, Zhen, Cowan, J. A.  Chem. Commun. 54, 12357-12360, 2018.
Cu-ATCUN Derivatives of Sub5 Exhibit Enhanced Antimicrobial Activity via Multiple Modes of Action, Alexander, Jessica L.; Thompson, Zechariah; Yu, Zhen; Cowan, J. A.  ACS Chemical Biology, 14(3), 449-458, 2019.
Rapid telomere reduction in cancer cells induced by G-quadruplex-targeting copper complexes.  Yu, Zhen; Fenk, Kevin D.; Huang, Derrick; Sen, Sambuddha; Cowan, J. A.  J. Med. Chem. 62(10), 5040-5048, 2019.
Understanding the Mechanism of [4Fe-4S] Cluster Assembly on Eukaryotic Mitochondrial and Cytosolic Aconitase.  Wachnowsky, Christine; Hendricks, Amber L.; Wesley, Nathaniel A.; Ferguson, Connor; Fidai, Insiya; Cowan, J. A.  Inorg. Chem. 58(20), 13686-13695, 2019.
Mengxuan Jia, Sambuddha Sen, Christine Wachnowsky, Insiya Fidai, J. A. Cowan, and Vicki H. Wysocki, Characterization of [2Fe-2S]-Cluster-Bridged Protein Complexes and Reaction Intermediates by use of Robust Native Mass Spectrometric Method, Ang. Chem. Int. Ed., 59,  6724-6728, 2020.
Pearson, Stephen A.; Wachnowsky, Christine; Cowan, J. A.  Defining the mechanism of the mitochondrial Atm1p [2Fe-​2S] cluster exporter. Metallomics, 12(6), 902-915, 2020.
People Filters: