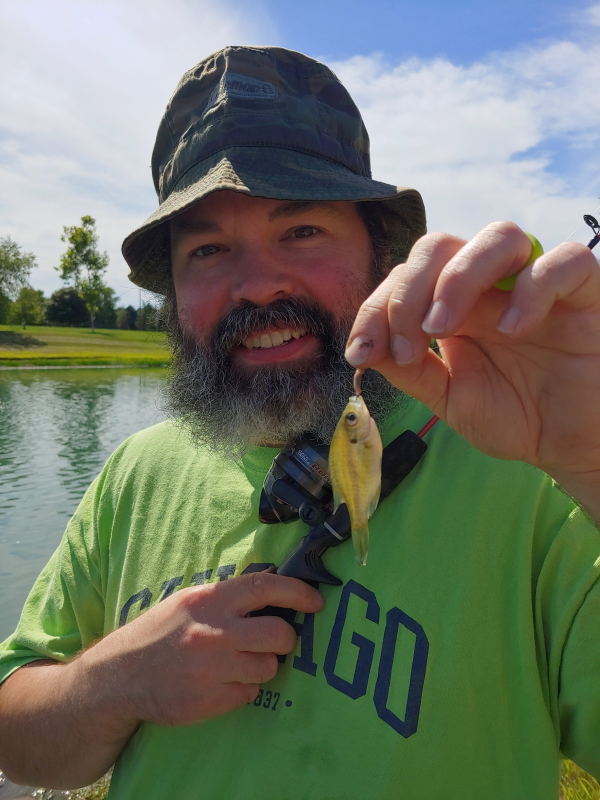 Curtis Moore
Research Scientist
082 CBEC Building
151 W Woodruff Ave
Columbus, OH 43210
Areas of Expertise
X-ray Crystallography & Diffraction
Research Support Services
Biography
Dr. Moore serves as the Manager of the X-ray Crystallography Facility. He received his PhD in Chemistry from Wichita State University in 2007 while working in the group of Dr. David Eichhorn. From 2009-2019 he worked in the Crystallography Facility at the University of California, San Diego first as a Post-Doc, then Facility Scientist, and ultimately the Director. He joined The Ohio State University in January of 2019.
Research Interests:
His specialties include student instruction, crystallization of problematic molecules, twinning, complex disorder problems, as well as diffractometer maintenance and repair.
Recent Publication list:
Schkeryantz, Luke A.; Zheng, Jingfeng; McCulloch, William D.; Qin, Lei; Zhang, Songwei; Moore, Curtis E.; Wu, Yiying. Designing Potassium Battery Salts through a Solvent-in-Anion Concept for Concentrated Electrolytes and Mimicking Solvation Structures. Chemistry of Materials (2020), 32(24), 10423-10434.
Lei, Zhiquan; Finnegan, Tyler J.; Gunawardana, Vageesha W. Liyana; Pavlovic, Radoslav Z.; Xie, Han; Moore, Curtis E.; Badjic, Jovica D.A Molecular Capsule with Revolving Doors Partitioning Its Inner Space. Chemistry -A European Journal (2020), 26(69), 16480-16485.
Zhang, Hongtu; Hatzis, Gregory P.; Dickie, Diane A.; Moore, Curtis E.; Thomas, Christine M. Redox chemistry and H-atom abstraction reactivity of a terminal zirconium(IV) oxo compound mediated by an appended cobalt(I) center. Chemical Science (2020), 11(39), 10729-10736.
Zhang, Weiyao; Moore, Curtis E.; Zhang, Shiyu. Encapsulation of tricoppercluster in a protein-like cavitand enables facile redox processes from CuICuICuI to CuIICuIICuII states. ChemRxiv (2020), 1-52.
Holzapfel, Noah P.; Majher, Jackson D.; Strom, T. Amanda; Moore, Curtis E.; Woodward, Patrick M. Cs4Cd1-xMnxBi2Cl12-A Vacancy-Ordered Halide Perovskite Phosphor with High-Efficiency Orange-Red Emission. Chemistry of Materials (2020), 32(8), 3510-3516.
People Filters: