February 15, 2023
Chemistry's Pei joins National Academy of Inventors as Senior Member
Image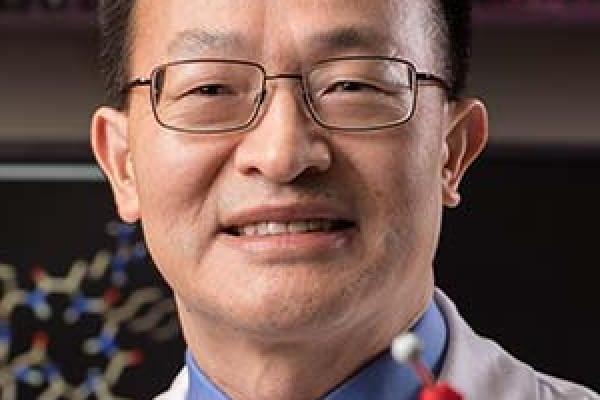 Description
Dehua Pei, professor in the Department of Chemistry and Biochemistry, has been named a Senior Member by the National Academy of Inventors (NAI). This award recognizes academic inventors who are rising leaders in their field and have produced "technologies that have brought, or aspire to bring, real impact on the welfare of society," according to the award notification. 
The National Academy of Inventors is a non-profit organization dedicated to encouraging inventors in academia, following the model of the National Academies of the United States.
"I am very pleased that our academic research is starting to have a real impact on the well-being of people," Pei said. "This honor goes to all of my lab members, past and present, the many wonderful collaborators at OSU, as well as the OSU community that makes OSU such a great place to do research."
Pei's research ranges from the mechanistic study of biological phenomena and development of novel methodologies to applications of these studies to the discovery of novel therapeutic agents. Currently, his group is investigating how large biomolecules travel across the cell membrane and developing a new class of drugs called intracellular biologics that target proteins previously regarded as "undruggable" by the drug industry.
Pei joins 429 other Senior Members affiliated with NAI member institutions all over the world, including 15 Ohio State members. The official induction ceremony will be held at the NAI Annual Meeting on June 26 at The Mayflower Hotel in Washington.
Congratulations, Dehua!
News Filters:
---